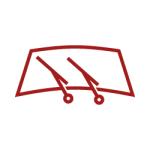 After spending many years in the auto glass business, our founder saw fit to venture out on his own, beginning what we know today as ASAP Auto Glass.  Over time, the company grew to include numerous technicians, support staff and administrative personnel.  A number of years, many mobile installation vehicles and a new location later, ASAP Auto Glass is busy writing the next chapter in its storied history. 
Driven to Make a Difference
Seeing a decline in quality of workmanship and customer service, our management and owner sought out better and more qualified talent, especially those that were driven to make a positive impact on our customers.  One of our highest goals is to deliver an exceptional customer experience, differentiating ourselves from others in the market.  We stand behind this, and have set very high standards and expectations for all of our staff members to abide by.  We welcome feedback from every customer, whether positive or negative, so as to continue on our journey towards excellence.